Mosaiculture Gatineau 2018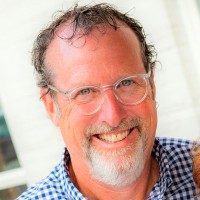 Tim McKee
Google Search, Digital Audio, Online Advertising, Social Media, Print Media and Direct Mail
Postmedia
I had the pleasure of working on part of the Media Plan for the Mosaiculture Gatineau 2018 with Jacques.

It did not take very long for me to realize that he is a a passionate and collaborative partner! His trust in my understanding of the media landscape in Ottawa allowed us to develop a very comprehensive plan to ensure the maximum possible reach to the English audience, on a very specific budget and timeline, in Ontario for this International Caliber event.

Jacques' passion for his work is clear in every conversation, and his attention to detail is second to none!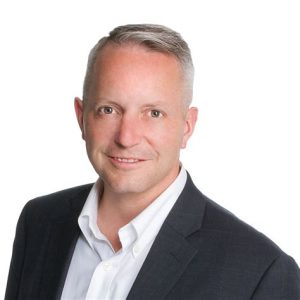 Mike Duggan, City councillor for Deschênes Ward, City of Gatineau
I had the great pleasure of collaborating with Jacques Ouimette when he was working on the coordination of the Mosaïcultures Gatineau 2018. Each municipal councillor played a role during this special summer exhibition. I was chosen to help commemorate the Hiroshima incident on August 6.

In the presence of the Japanese Ambassador, a survivor from Hiroshima, and members of the Japanese community, we were honored with a taiko performance, moving speeches and a group tour of the site with special attention to the exhibition of the faithful dog Hachikō.

Jacques' pragmatic manner, attention to detail and professionalism made it a successful event and it was a pleasure to work with him. His ease with the staff while under the pressure in the scorching heat of August was rather impressive. I look forward to our next collaboration.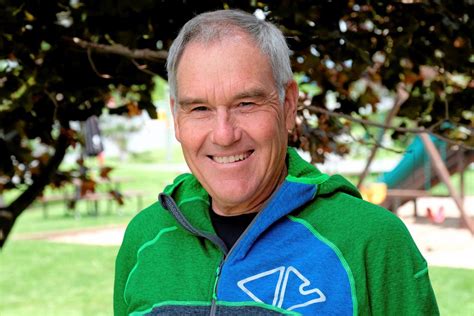 Robert Desourdy, ancien Maire de Bromont
Jacques Ouimette en trois mots

Lorsque qu'un anglophone demande à Jacques Ouimette comment il prononce son nom, il simplifie en disant : We met,  before!

Humour, précision, compréhension, voilà comment moi je décrit celui avec qui J'ai vécu deux expériences mémorables à 22 ans d'intervalle.

En 1996 il convainc le maire de Bromont que je suis, à se déplacer en Italie pour inviter plusieurs grands chefs cuisinier à venir participer au festival international du canard de Bromont.

Le succès fut tel que pour la deuxième fois de son histoire Bromont redevenait une hôtesse internationale à l'instar des jeux équestres olympiques qu'elle a tenus en 1976.

Tout récemment en 2018 J'ai besoin d'aide à mener le projet du Parc des Sommets de Bromont à terme principalement pour compléter le projet de financement.

Encore une fois l'humour, la précision des communications et la compréhension élargie de ce que pouvait devenir ce parc naturel en haute montagne ont prédominé.

Merci Jacques,

Ouimette before and hopefully again soon

Ton ami, Robert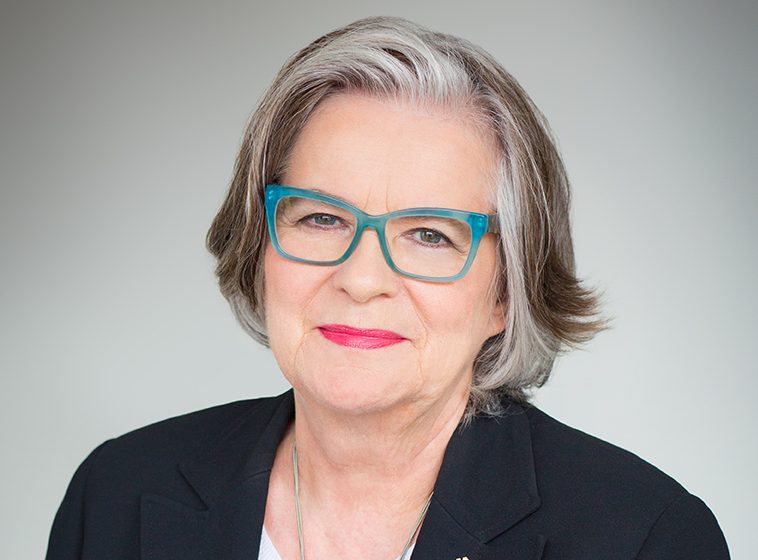 Arlette Cousture, Author,
Les Filles de Caleb
We saw each other frequently and Jacques was always so funny, talking about everything and nothing. One day, he had an attack of silence. I was worried and he pensive. Having known him even better, I would have felt he was cogitating.

I have since learned that when Jacques thinks, he goes from point A to B, from C to D up to Z. I understood much later that A was Arlette, B, Berthe, C, Caleb, D, Douville, E, Émilie, O, Ovila … but he imagined his characters on stage, in music and in chorus.

He thought about it and knotted every string and piece of wool in his project. He wrote on each of the staves corresponding to his comedians and actors. 

Jacques is the expert, what am I saying, the magician of the incarnation! His ideas, virtual though they are, are ready to be dressed and in this case, to go on stage.

What a wonderful gift he would have given me when he told me that this project would be at the Théâtre Saint-Denis and on tour in Québec. That day, the entire Montréal and quite a bit of the Province of Québec received a present.

What was thought was done, with the best of the best. Texts and music suited them well.

Les Filles de Caleb, thanks to Jacques Ouimette, relived their third life: from books to television series, to the theatre, to Opera-Folk. 

When Jacques puts his hand in the dough, the air scents good bread.

Thank you, Dear Jacques, for all the happiness you have brought me.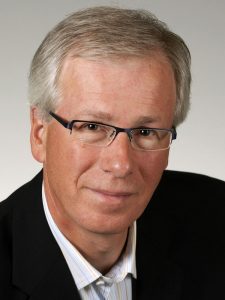 Hon. Stéphane Dion, Former Leader of the Official Opposition, Ottawa
Now, Ambassador for Canada to Germany and Special Envoy to the European Union and Europe.
I had the pleasure of working with Jacques Ouimette in 2007-2008, during which period he developed, planned and implemented an impressive number of communications strategies, products and activities for my team and me, notably during the 2008 federal election campaign.

In 2007, I was invited to attend the United Nations Climate Conference (COP13) in Bali, as former President of COP 11 (Montréal, 2005). Jacques travelled with me to help me communicate - and comment on - the salient points of the conference. This led to the posting, at his initiative, of a daily blog (in both official languages, of course) for the duration of the conference.

While working with Jacques, I greatly benefitted from his marketing and communications expertise, indomitable determination, working capacity and keen understanding of the society and cultural scene of Québec. Jacques's closeness with Québec creators was particularly beneficial to me during the development of the cultural element of the 2008 federal Liberal election platform; it allowed me to conduct productive consultations with the Québec cultural milieu, in collaboration with Francis Fox and Denis Coderre.

Thank you, Jacques, for your unwavering dedication and professionalism.
Bureau de la sécurité privée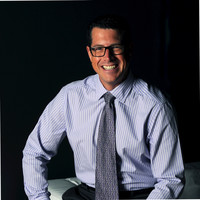 Stéphane Bénard, formerly Director, Investigations and Inspections, Bureau de la Sécurité Privée (BSP).
Currently, Senior Director principal, Corporate Security, McKesson
Working with Jacques was a real pleasure.

Experienced and professional, Jacques shows his leadership by providing expertise and know-how while keeping a great sense of humor!

Jacques completed several projects at the Bureau de la sécurité privée (BSP), including: website development, facilitation of internal communications, visual and presentation materials, etc.

Thank you, Jacques. Good luck in your next endeavours, and see you soon. (2011)

 
The International Duck Festival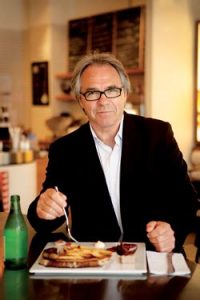 Claude Trottier, President and General Manager, Brome Lake Duck Ltd.
Even though it's been 25 years already, I still remember very well my first contact with Jacques Ouimette!

My assistant came into my office and said, "There's someone at the front desk asking to meet you. He told me that he wants to organize a Festival with our duck! Well, what the hell! Let him in and we'll see…

Despite my skepticism, I invited Jacques to sit down and present his project. He said he had seen the name "Canards du Lac Brome" on a menu in a Stockholm restaurant, which gave him the idea of creating an International Festival featuring our product: Brome Lake Ducks, nothing less.

He claimed to be able to invite international Chefs; to federate some twenty restaurants in the Eastern Townships region; to develop a regional, national and even international promotional platform; to create entertainment activities in October, a period when our region is very poor in tourist products, after summer and before winter; to create media events in Montréal and Ottawa; to seek support from governments and the private sector... nothing less!

What he asked of the Farm was, after all, quite modest: our support … and a few ducks!

We know what happened next: 25 Chefs from Gascony, Louisiana, the Aosta Valley (Italy) and the Eastern Townships of Switzerland coming to join forces with some forty Québec chefs to cook and serve our product; exceptional media coverage, nothing less than the 1st Prize in the "Grands Prix du Tourisme québécois" and tens of thousands of tourists who flocked to the Eastern Townships.

Even today, 25 years later, the effects of this Festival are still being felt in restaurants in our region during the Thanksgiving period.

Well done, and thank you Dear Jacques for having imagined and organized such an event with so much gusto and efficiency. Thanks to you and your team, the Brome Lake Ducks brand has established itself as an essential gourmet product in the marketplace, on a very large scale. Talk about sustainable development!!!

Sincerely!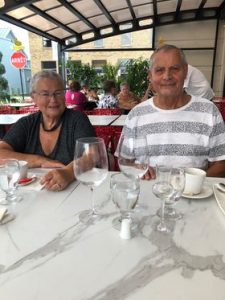 Monique and Jean-Marie Lebeau, Chefs and owners, Au Trois Canards restaurant, Knowlton
Dear Jacques,

Well done and congratulations for organizing such an event as the Brome Lake International Duck Festival with such dynamism and professionalism. 25 years already and we are still talking about it! Chance or go???

We had just opened the Au Trois Canards restaurant in Knowlton and, obviously, we were making it our specialty in all its forms. Needless to say, how much the media coverage of the Festival helped a lot to make us known both in Québec and internationally, as well as all the participants in this great adventure.

You are, Jacques, a talented unifier who had been able to lead in good harmony, respect and share all the guest Chefs. Even more, you made us understand that gastronomy had a place of choice to attract tourism.

You have been able to demonstrate that it is around a good, renowned restaurant that we can promote our Québec culture through its local and regional products and our know-how. You have brilliantly promoted the producers and artisans of the Eastern Townships who develop products that differentiate us from other regions and who know how to highlight our heritage.

It has been an honor and a great pleasure to collaborate with you and your wonderful team at the International Duck Festival. You have not only showcased our Village of Knowlton and the Farm, but you have also promoted and participated in the development of tourism in our beautiful region of the Eastern Townships.

This is the gift you gave us! You are an artist, a magician and, above all, an excellent promoter.

Sincere friendship.

Monique and Jean-François Lebeau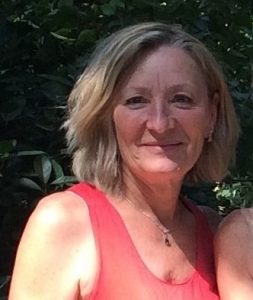 Line Brault, Line Brault, formerly Director of Tourism Development, CLD of Brome Missisquoi
Currently, Projects Manager at Recettes en pot
What is there to say, except: thank you!

Right from the start, Jacques Ouimette's vision, dynamism and professionalism allowed us to overcome all traces of skepticism and many, many hurdles.

After a huge expense of energy, many meetings and tough negotiations, we were able to communicate the good news: "The region has just found a flagship product and event and in addition, a promoter." What a present!

Through his commitment, this exceptional promoter succeeded in attracting, in the first year, more than 65,000 people to the village of Knowlton, Québec. He accomplished the feat of bringing together restaurant and hotel owners, business people and elected officials around a magnificent event, the economic and cultural fallout of which is still felt today.

In only four years, we created the "Brome Lake Duck" brand, established partnerships with provincial, federal and international governments, and fostered a strong and supportive media presence. 

Hats off, dear Jacques!

Thank you for the great adventure you were able to bring about, not only for the Brome Lake Duck industry but also for the entire Eastern Townships region and in particular for Brome-Missisquoi.

And finally, a very personal thank you for allowing me to be part of the adventure and more importantly, learning what it means to dream big!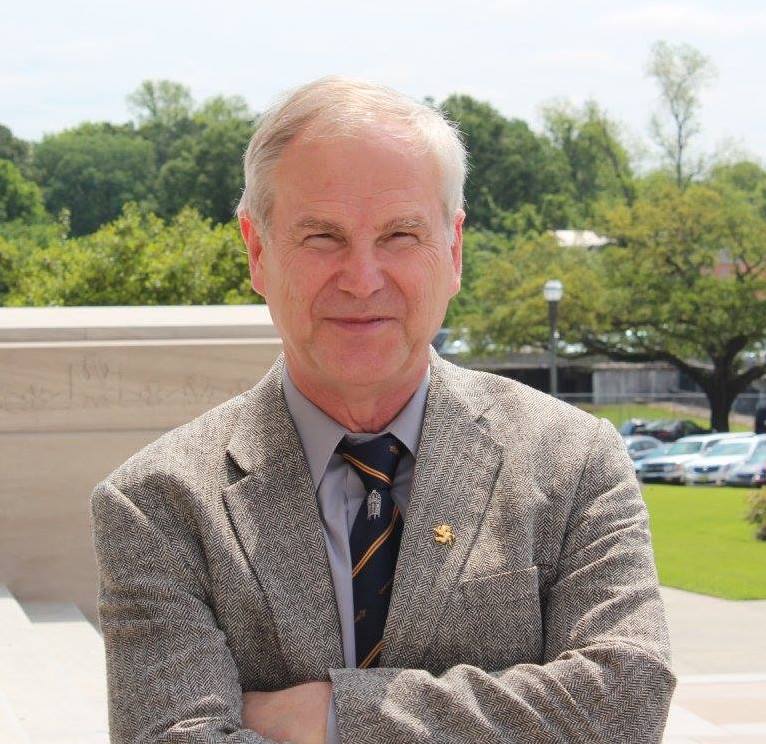 Philippe Gustin, Former Director, International Development of the City of Lafayette, Louisiana
The Brome Lake Duck Festival at is one of the best memories of my career in the international office of the City of Lafayette, Louisiana.

 I did not know at the time this hidden gem in travel destinations. With its splendid landscapes, its small inns and restaurants offering a delicious cuisine, the Brome Lake region offers passing visitors a welcoming, peaceful and authentic tourist product.

Project leader Jacques Ouimette's very innovative approach of pairing chefs of the area inns with Louisiana chefs was the key element of the success of this great promotional event: each restaurant offered two menus using the duck as the common theme.

The guests spending a weekend at Lac Brome therefore had the opportunity to discover the very different ways of cooking duck in Québec compared to Louisiana, and to share this culinary experience with the chefs themselves.

To crown it all, Jacques Ouimette designed a very creative advertising campaign and media coverage, thus ensuring the success of this duck festival.

Thank you, Jacques, for this unforgettable experience.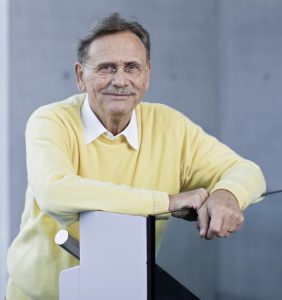 Yves Schumacher, former Representative of the Canadian Tourism Commission (CTC) (now Destination Canada) for Switzerland
Now, President, Yves Schumacher Communications Sarl, Zürich, Switzerland
Unforgettable…

As a former representative of the "Canadian Tourism Commission (CTC)" (now "Destination Canada"), for the Swiss market, I had the pleasure to cooperate with many organizations in order to promote the colours of Canada in the Swiss travel market.

A particularly successful and unforgettable event was the "International Duck Festival" in Québec which was initiated and organized by Mr. Jacques Ouimette. The 1999 edition of this Festival was all the more original as it showcased the "haute cuisine" of a Swiss region largely unknown abroad, while bringing the Swiss public closer to a particularly attractive region of Canada.

Jacques Ouimette surprised us all. Thanks to his approach sensitive to European peculiarities and to his talent as a communicator, he succeeded in winning the trust of the chefs selected in Eastern Switzerland from the first contact.

The fact that the event took place in a perfect manner, generating a unique media response both in Canada and in German-speaking Switzerland, is in specifically due to the exemplary intercultural communication of Jacques and his team.

I hope he will soon have the opportunity to build new bridges between Canada and Europe.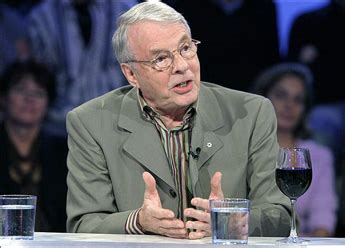 Guy Fournier, Author, Jamais deux sans toi
Dear Jacques,

Would I have ever thought of bringing to the stage the two main characters of television series "Jamais deux sans toi", played by Angèle Coutu and Jean Besré? Maybe, but I know that without you, such a project would have gone nowhere. 

You led it briskly. You overcame all the difficulties, smoothed out all the pitfalls and the play was a hit on stage. Not on small stages, but on the biggest stages in Québec, such as Théâtre Maisonneuve and Grand Théâtre.

We knew each other before this project, but we weren't yet the friends we were to become. When friendship follows such an adventure, it is because the adventure was really well staged.

Cordially.
Denis Equipment ♦ LG Technologies ♦ Bombardier Recreational Products ♦ Passport Helico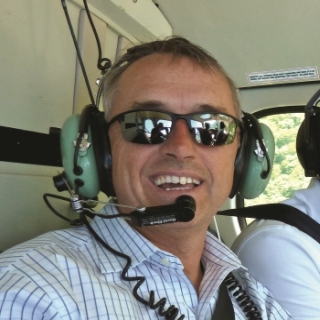 Marcel Boutin, President, HS Capital
I have had the pleasure of working with Jacques on several occasions over the years, notably at Équipement Denis where he supported our communications activities for a successful IPO, and at LG Technologies where his invaluable advice facilitated the repositioning of the company on the North American market.

Our collaboration continued at Bombardier Recreational Products where he coordinated the entire Neighbourhood Vehicle (NEV) consumer program in Arizona and California, and with hockey star Guy Lafleur in promoting Passeport Hélico across Canada.

In all of these assignments, Jacques has always managed to demonstrate and bring to bear his passion, creativity and leadership!

Thank you, Jacques, and good luck for the future.
Inform'Aide ♦ inPROtec ♦ Logimpact ♦ Courrier PRO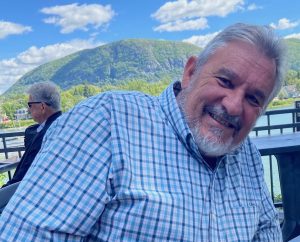 Alain Lavoie,
Founder, Logimpact
I started working with Jacques at the turn of the '90s. He was an important advisor to me during my 41-year career in IT.

One of the first projects we developed together was a newsletter targeted at our municipal clients. The monthly paper highlighted customer testimonials, new company products and services and tips on using our software. All Jacques's ideas.

When we started a new company in 1994, he was instrumental in creating our brand. His experience served us well. His contribution and involvement allowed us to position ourselves among the leaders in the IT field of municipal management.

In the early 2000s, I created another new company: Logimpact (for Impact Software). The name came out of Jacques's hypercreative brain. We then focused on marketing our Courrier PRO parcel transportation software, still operational today. Over the years, Jacques never stopped providing us with advice regarding our software branding and image, including comments on the software's look and feel.

If I may say so, working together all these years has allowed us to become friends for life.

Thank you, Jacques, for these years of collaboration. I am grateful for everything you have done for me. Now retired, I hope to keep our years-long friendship alive. I am sure that all those who will have the privilege of knowing you and working with you will be as happy as I was with the experience.

Thank you, my friend.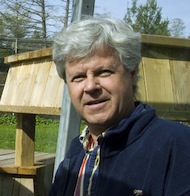 Jean-Pierre Ranger, formerly Vice-President, Marketing, Montréal Convention Center.
Currently, President and owner of Le Parc Safari, Hemmingford.
While I was Vice-President of the Montréal Convention Center, the idea for the "Palais des Enfants" (Wonder Kingdom) was triggered by a question from my daughters: "Can one ride a bicycle in the Great Hall? "

Jacques Ouimette's name was in all the media. He had just scored a great coup: "The Gold of the Incas" exhibition at Place des Arts. I immediately thought of telling him about my idea.

And so, in December 1989, we went to the International Festival of Children and Youth (FIRA) in Barcelona to learn more about their "Children's Palace", in operation for over a century (1888) and recognized as a model around the world. Inspired by the experience, Jacques gathered a top-flight team and got down to work to create what would become Montréal's "The Wonder Kingdom".

Dear Jacques, thank you for warming up the Convention Center with children's laughter and helping increase the holiday season occupancy rate - a time when, by definition, there are no conventions.

Energy, determination, smile, always in solution mode - that's the Jacques I know and appreciate because project after project, he contributes to the development of ideas that bring joy and business opportunities.

He has the imagination to see beyond the present and the skills of an engineer to move a project from vision to implementation.

Thank you for your friendship (30 years already - how time flies!).
The Inca Empire and the Treasures of Peru Exhibition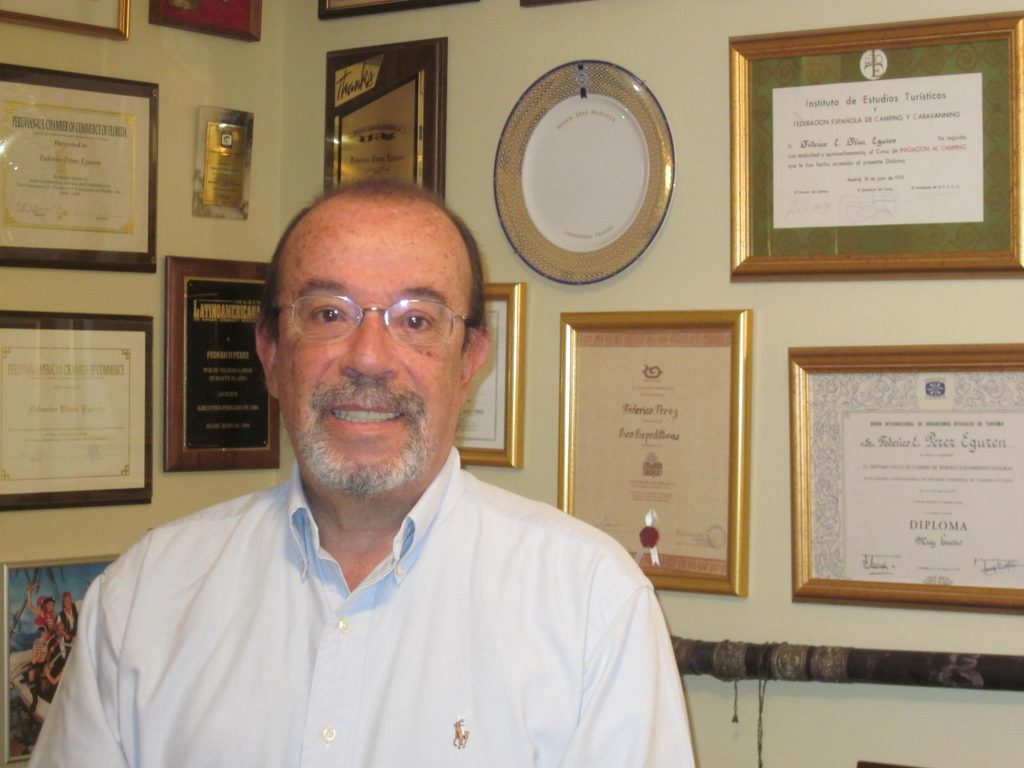 Federico Perez-Eguren, Former Director, Perù Tourism Board in Canada.
Dear Jacques,

I keep in my memory the extraordinary exhibit in Montréal of the "Inca Empire and Treasures of Peru" in the Place des Arts.

According to my knowledge, I don't recall that till the present the Peruvian Government in alliance with a private group have accomplish such a "crazy" and grandiose project.

Bringing selected pieces of the Gold Museum and for the first-time abroad Peru, the erotic collection of the Larco Museum, plus unveiling a pre-Incan mummy of the Puruchuco Museum at l'Université de Montréal was a big task!

At the same time, we held the gastronomic festival at the Méridien Hotel, the exhibit of contemporary Peruvian artist at a Private Art Gallery plus showcasing the "Peru Jazz" group at the Montréal Jazz Festival plus a photographic exhibit of Jose Casals, what an accomplishment.

The visit to Lima, Cusco and Machu Picchu with a group of 15 Canadian journalists was also a big adventure.

Our friendship will remain forever in my memory.

Sincere friendship.
Napoléon/Lama Musical - 1988